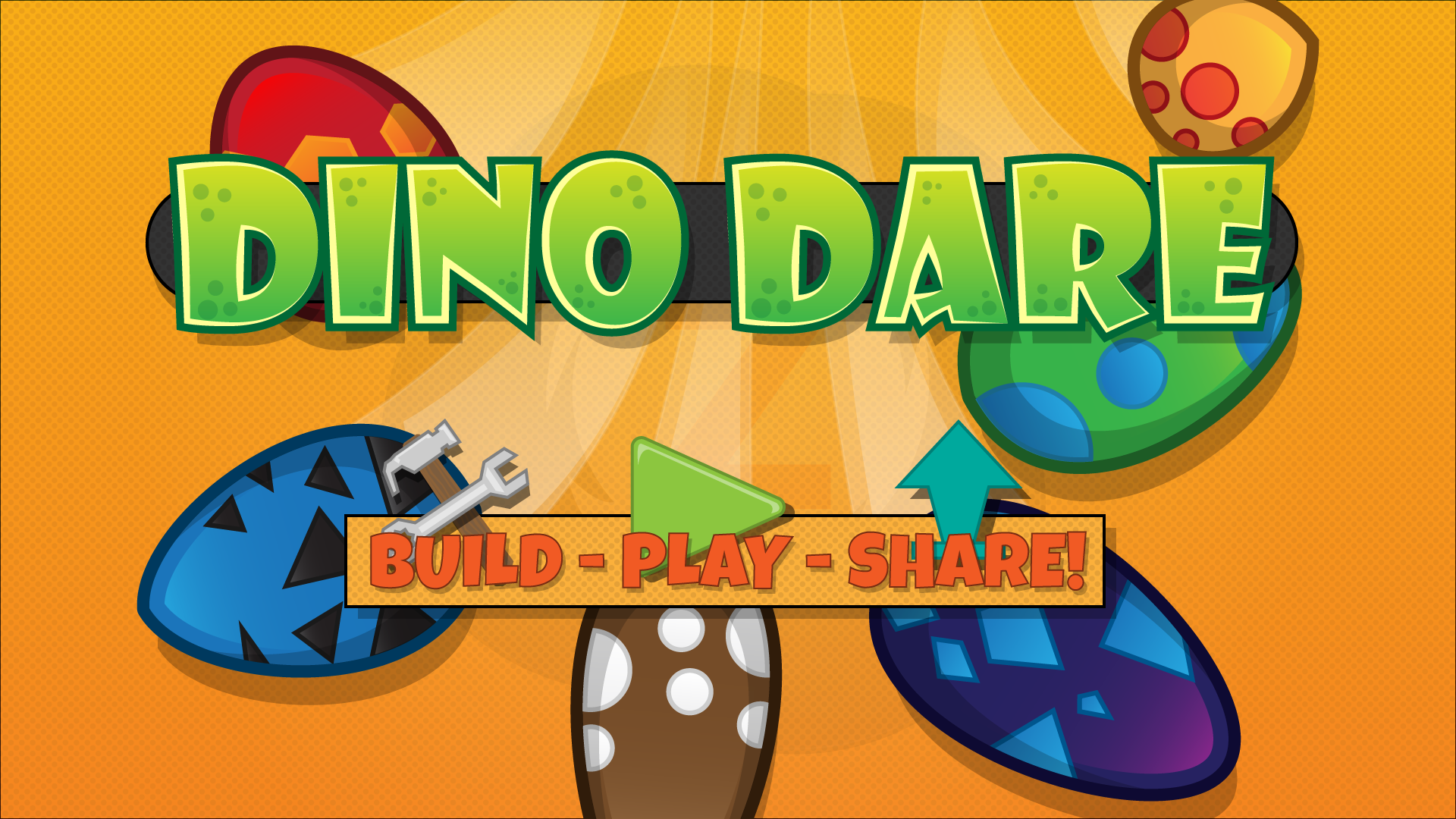 Dino Dare
BUILD, SHARE, PLAY, COMPETE!
Dino Dare features challenging physics-based gameplay and hours of replay value. Each level requires logic, skill and force to solve. Play through many levels collecting stars, gathering coins, and besting your time using iconic dinosaurs.

Reach the goal! Get the dinosaur egg back to its nest safely. Try to find the best way to complete each level. You can come up with your own solution so be creative and don't be afraid to think out of the box! Some levels might look easy but let's see if you can actually get the 3 stars.

Once you beat the campaign the fun doesn't stop, once beaten levels can be played again with modifiers - increase/decrease the gravity, forces, breaking strength of objects and more. That's not all, the game features a map editor that allows you to create whatever challenge you can imagine and share it with your friends (and the world). Will you become famous?


FEATURES
First 20 Levels (+ 5 Holiday Levels).
First Dino - Red, the Triceratops.
2 Biomes (Forest & Ice).
Construction Kit - create, test, and share your own levels!
World Tour - go online and play user levels. Compete with your friends for the best score!
ROADMAP
Dino Rush Challenge - a daily challenge featuring random player levels with unique rewards for those who succeed.
More playable characters! New dinosaurs/reptiles spanning the Triassic, Jurassic, and Cretaceous periods.
New levels, biomes, and objects to interact with.
Quests and Leaderboards.
New modes.
FEEDBACK & SUPPORT
I need your feedback! Ideally, reach out to me on social media so we can have a public discussion:

Reddit - r/DinoDare
Twitter - @ZebecGames
Facebook - @DinoDareGame
PRIVACY POLICY
http://www.zebecgames.com/legal/privacy/
TERMS OF SERVICE
http://www.zebecgames.com/legal/tos/



*Internet connectivity required to play. Data charges may apply.
Available on